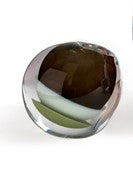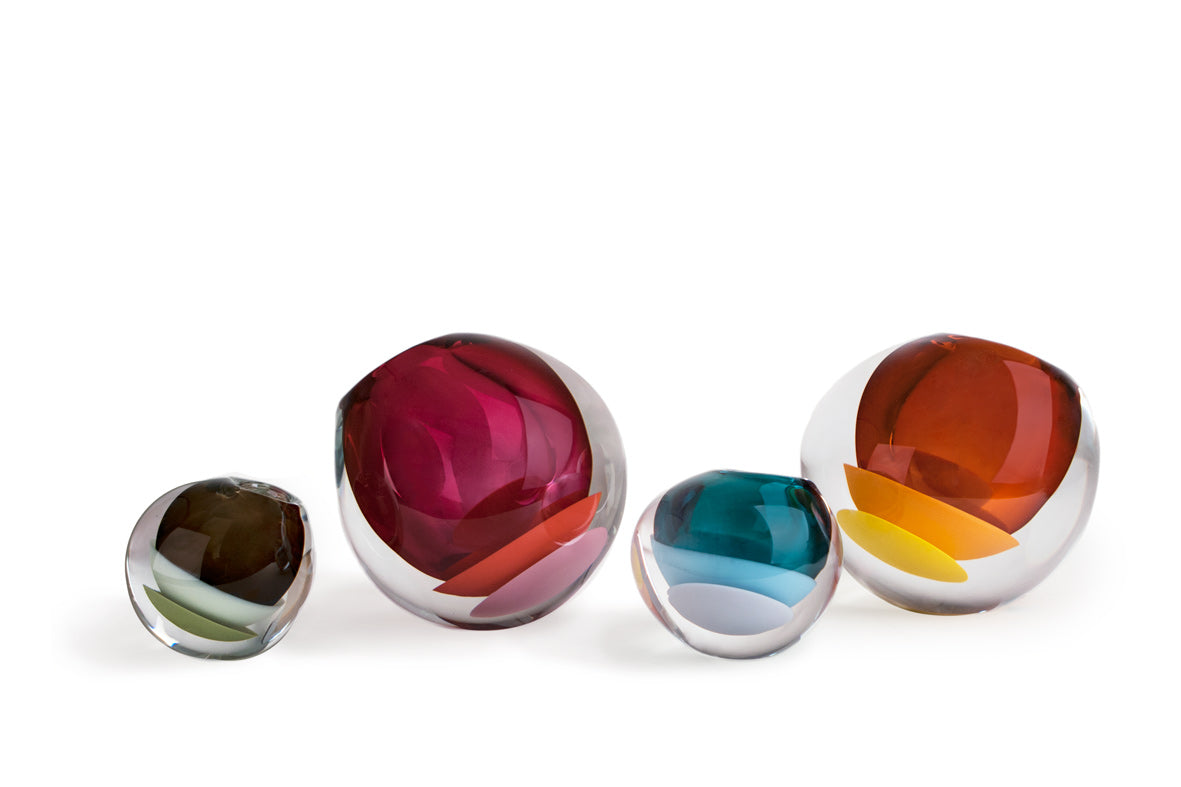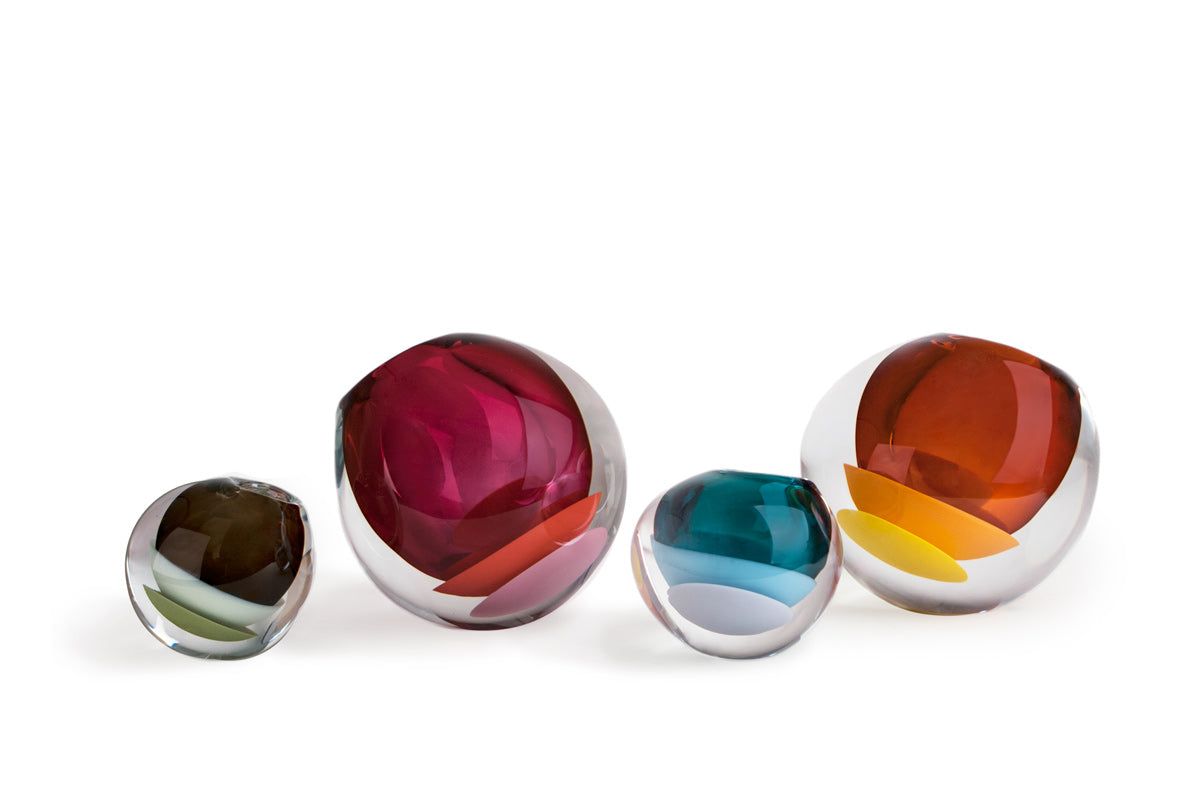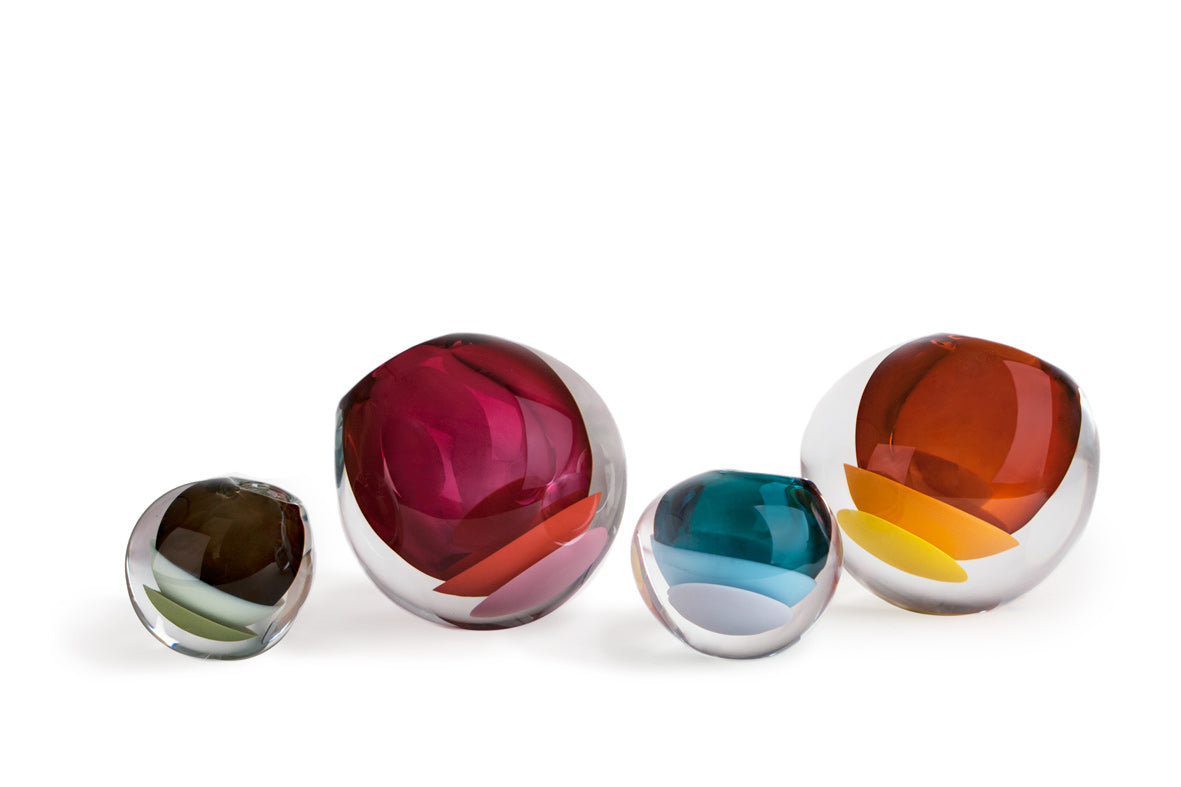 Mantle Vessel
Regular price
$1,350.00
$1,350.00
Sale
Organic spherical vessels with overlapping triple color schemes of two opaque colors cupping a third transparent color void. The colors are encased in thick clear Czech glass, giving the impression of the colors floating individually within the substantial form.
Two sizes, four color palettes.
All glass dimensions are approximate – handblown glass dimensions vary by nature and intent.
Made in the Czech Republic.